Discover Team Honda
Stay in tune with our current news and what we offer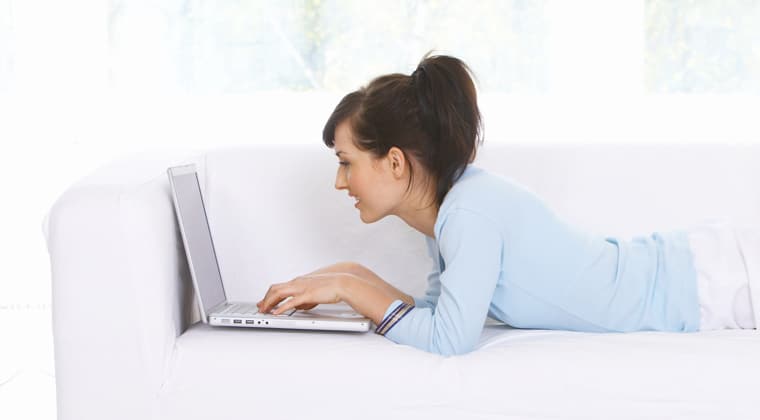 Quick Online Financing
Get your loan started right from your own house.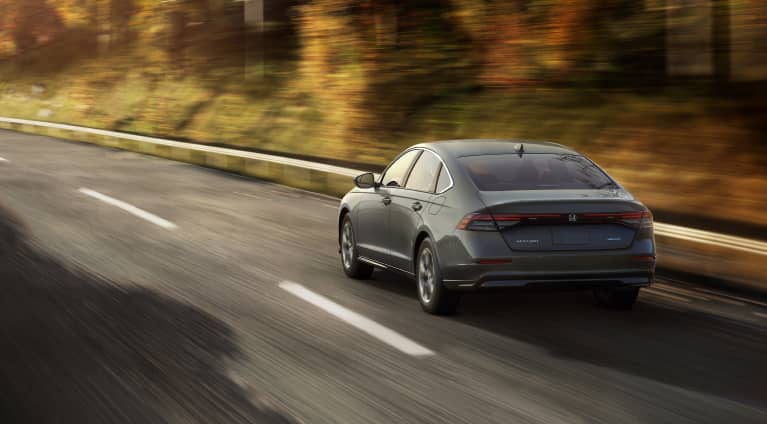 Why Team Honda?
We are there for you every step of the way. We are family.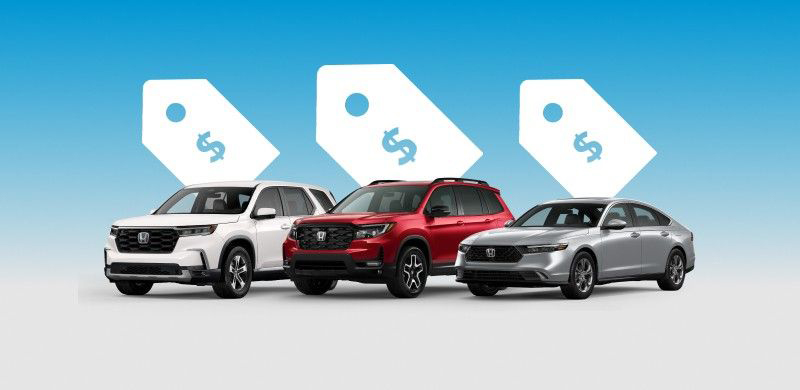 Current Offers
See this month's featured current offers going on.
Welcome to Team Honda
When drivers in the Merrillville and Crown Point area are searching for a reliable carmaker that's been trusted by generations to be both safe and reliable, they turn to us here at Team Honda, and our extensive collection of high-quality Honda models.
At Team Honda, we've been a top choice for Indiana drivers for a long time, and it's easy to see why. We strive to give our customers the best experience for buying and owning a vehicle, with our in-depth collections of available vehicles, and our topnotch service and financing expertise.
Used Vehicle Collection near Gary
For our customers who need a new vehicle, but aren't interested in buying a brand new model, we also have an incredible selection of pre-owned cars, trucks, and SUVs available. Our used vehicle collection includes many Honda models, of course, but, it also offers many other popular carmakers as well.
Whether you want the peace of mind of a warranty-backed, certified pre-owned Honda, or you just want a great deal on a used car with high mileage, you can count on the pre-owned collection here at Team Honda to have something for every personality and budget.
Finance Center at Team Honda
Regardless of whether you choose a brand new Honda, or a pre-owned deal, count on the Team Honda finance center to help you budget for your purchase. We'll work with you, and multiple financial institutions throughout the greater Schererville area, to get you the perfect lease rate or loan agreement that works for you.
Service and Parts at Team Honda
Long after you drive off our lots in your new, or new-to-you, vehicle, we aim to be there for you. We want our relationship to last as long as you drive your car. That's why we provide a full service center, staffed with automotive experts who can handle all of your car's big, and little, repairs. From routine oil changes and tire rotations, to larger, specialized repairs, our in-house team of Honda experts can handle it all.
Plus, if you decide you want to customize your vehicle at any point, you can count on our parts center team to help. We have access to just about any part or accessory you might need, and we only deal in genuine, manufacturer parts. We make sure the replacement or new parts you get are always the perfect make and design for your exact vehicle.
Our Reviews
Alvarez was a good salesman. Great person in general. Felt very comfortable buying from him. He really went to bat to help me get the car I wanted!
This was my first experience with this dealership and I was pleasantly surprised. No hard sell tactics. Mike Clark was my Sales associate. He was great. Very personable and knowledgeable. The business/finance associate was also great. He took the time to explain everything which I appreciated. Great overall experience!
Under the direction of a newer GM (Jack Meyers), Team Honda was great to work with. Great salesperson (Caleb) and had a great experience with Glen in finance. Seems like a different place (in a good way) than it was a couple years ago. I would definitely buy from Team Honda again.
I really would like to have loved to purchased this vehicle but the dealership is just too far away! I am a senior and I do Not drive that far any more. The sales person was nice, professional and respectful of my decision.
We are from out of town and had a low tire pressure emergency while driving to Chicago. We dropped in with no prior notice, and Nate helped us immediately with a very helpful attitude. We were not charged a dime, and the dealership staff would not accept any payment or tip. Everyone was very personable and helpful. Great experience! We would definitely recommend their service department to anyone!
Wasn't really expecting to find the Odyssey I did. To my surprise they had the perfect one, same color combination as my truck. We have a Kia Sedona and happy with it, but couldn't find one I wanted, and the price was a considerable amount more than the Odysee. In 2016 it was the other way around. Dealing with multiple dealers, they all had "current market values" markups on the stickers and all kinds of extra charges. When I asked the salesman the price, he looked at the sticker and replied what on it, no markups, no extra charges... nothing. I was going to sell my truck to Carvana, had their offer in my email, showed it to the sales manager and they matched it. I don't think I have ever bought from a dealer that I didn't get pissed off about something they were trying to pull during the sale. At Team Honda, there was no issues that I had. Transaction went smooth, calm and in a timely manner. And as for the Odyssey, we really like it. Everyone there at Team Honda was pleasant and helpful, will definitely be back for future purchases. Thank you, Mike Zellers
I was in the market for a 2021 Honda Pilot, which because of the chip shortage, is becoming hard to find at a reasonable price in the Chicagoland Area. I inquired about a Pilot Special Edition listed on the Team Honda website and was immediately contacted by Steve Whaley. He let me know that they had one SE in transit and we quickly came to agreement on a fair price. Because I lived 1.5 hours from the dealer, we negotiated over the phone and put a deposit on the car. The car arrived a week later and we drove to Merrillville to pick it up. We were greeted in person by Steve, who was very personable and made the car buying process enjoyable. Steve was friendly and honest, and he didn't pressure me into extra charges or dealer options. We also worked with the Finance Manager Joe Fronek and we qualified for 0% APR for 48 months. This was the easiest car purchase I have ever made. I am very happy with my new Honda Pilot Special Edition and appreciate Team Honda for being great to work with.
Took my truck in the service they give me an estimate and it was right on the money done right on time I give them five stars Mary was friendly and courteous"
I am writing this because I sent a dear friend of mine to see Steve Whaley, Internet Manager today. I had to make sure he was aware that he needed to clean and sanitize his area and the vehicle before she arrived. She is a cancer patient and needed to make sure of this. I contacted him and he made sure that he understood and followed protocol. Well, my friend drove off in the exact car, color and trim level she wanted. Thank you for going above and beyond Steve, you are amazing.
I'm writing with a review for the service department. Being in a vulnerable age group, I have been dreading taking my CRV in for its recommended service appointment due to COVID concerns. I did not want the anxiety and exposure, but also wanted to get the service done before later in the fall or winter. I voiced my concerns to the gentleman who answered my call, and he recommended scheduling the first appointment of the day. I just returned and can honestly evaluate my experience as EXCEPTIONAL. Everyone I saw had masks on, hand sanitizer was readily available at every door and throughout the building, coffee and treats and the children's books/toys had been removed. The two men I dealt with, knowing my concerns, expedited sign in and check out quickly so I had minimal exposure. Overall, I am impressed they heard my concern and worked as best as possible with me to respect my situation. Thank you so much! Mary L. Hobart, IN
I was driving home from Ohio to Iowa. My civic si broke down so i had to take it to the nearest honda dealer. Team honda help me fix my civic si. Excelent work & professionalism. Their mechanic is very honest by showing me & explaining to me the problem & showed me how he fix it. Team honda is the place ro be. Their honesty and professionalism surpass my expectations. I highly recomment team honda. Its more than 5star for me its a 10. Special thanks to service guy & the mechanic that fix my car. I apologize i forgot their name. Thak u guys for fixing the clutch on my civic si. Its been running smoothly👍👍👍
I bought a 2004 Mitsubishi Endeavor for under $5000 for one of my kids. This vehicle is so clean, l was shocked. I asked them to put it on a lift to view the undercarriage, and to my surprise it looked as good as the top. I did notice there was a typical problem with the timing belt, and they had their master mechanic look at it. He changed the timing belt and tensioner within a couple of hours. The SUV looks and runs fantastic. Hats off to Kevin Frazier in sales (Tall Kevin) and Ivy Sanek in service. (And the Master Mechanic Jason) I bought a vehicle under $5000, and was treated 10 times better than the service department at Gurley Leap Mercedes. (With a new Mercedes)
Have been going to Team Honda for 5years and they have always serviced my CRV. They do great work. Never had a problem with the dealership.
My car broke down on a business trip and was towed to the dealership after hours. Taylor made sure I had a rental car waiting and took amazing care of me!!
Steve is not only passionate about meeting the customer's needs, but also very competent. I appreciate his listening skills and efficiency in regards to the entire experience. Thanks Steve!
Let me start by saying that I don't like going into car dealerships; it's like you are a piece of fish at a Seagull convention.. Team Honda broke that mold. Went in to look at a cheap used car for my son. No pressure up sell. No look over here. Straight forward and down to Earth. When it look like we were going to have to postpone and further dealings, they didn't block the exits. Instead it was "give us a call when you are ready." We left - got about 1/4 of the way home, and they called to ask if the dropped the price and deal would it be workable...Yes! Deal done. Bug xxxxxxto Kevin S. and Marvin W. - made me like car dealerships...at least Team Honda
My car broke down the afternoon before I had to drive 12 hours to get back to school. I came to this dealership looking for something that I could get fast and affordable. The people here were really helpful and did not try to take advantage of my desperate circumstances. I got a good really good deal on a used car and got it really fast. I would certainly recommend this dealership again.
I found the experience very good - Daniel Guerra (saleman) was very patience with and helpful to me. I would go back to buy again. Hopefully the service will be just as good.
Thank you Team Honda for making our experience an easy, seamless process. This how buying a car should be. We will be back for sure.
Great low pressure sales staff. Our salesman answered all of our questions and gave us a great quote on a new Odyssey. We are going back tomorrow to buy our new van!
Everyone been very helpful and polite. I found a car I like with no hassle. Had a minor glitch but was resolved very quickly. Great job team.
The guys at team honda worked very hard to get a great deal on my car. I had a strict budget and Steve gotthe job done. They were all very nice and inviting. I really felt like they cared. Great experience!!! Highly recommend to anyone looking for a new or used car!
I was looking at a few cars online at Team Honda and decided to take a drive there to look at them. I did not realize how far they were from my home until I was a about a mile away. At that point we almost decided to just turn around and head home, but seeing it was only a mile more I said I might as well stop in. We looked at the used cars I was interested and went in to talk with Eduardo Escalante. He did a pretty good job with the used cars I was looking at but not a good enough job to make a deal. Then he said would I be interested in a new car. Which I said I might. Well that's where Eduardo really started to do a good job. As a matter a fact he did a GREAT job. Not only did he sell me a car but he stole me away from a car dealer that have bought my last three cars from. So if your looking for a place to get a new Honda go to Team and make sure you see Eduardo. He will work hard for you and get you a GREAT deal. It was worth the drive!!!
Mike and Theo were very helpful in making my wife Nancy's and my a positive buying experience. They both led us right through the process...making the experience painless...job well done to both
Go see Steven Sendejas is you are looking for a great salesman. My husband and I purchased two cars from Steven and he was very helpful and friendly. He was patient with us and let us test drive as many cars as we wanted. See Steve if you want a great experience!